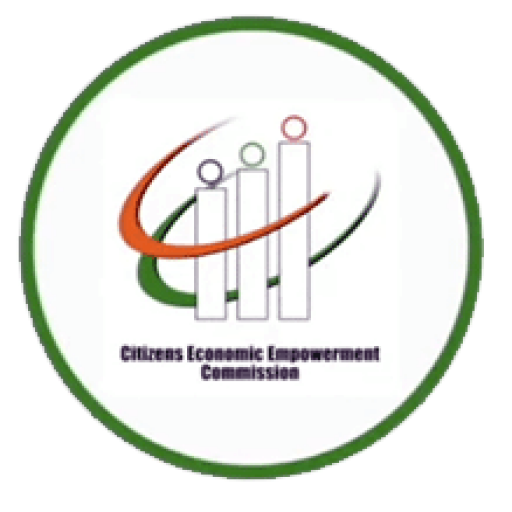 Citizens Economic Empowerment Commission
Mumbwa Farmers Ginning & Pressing Company (MFGPCo) is an indigenously owned cotton ginning company that was established in 2013. The Ginnery has received funding from the Citizens Economic Empowerment Commission (CEEC) to facilitate cotton purchase, processing and marketing operations as well as corporate administration. The Company now invites suitably qualified applicants for the underlisted positions for the Mumbwa Farmers Ginning & Pressing Company (MFGPCo) to be based in Mumbwa:
GENERAL MANAGER (1 POSITION)
Reporting to the Board of Directors of the Company, the General Manager will take the lead in formulating, reviewing and effectively implementing Mumbwa Farmers Cotton Ginning and Pressing Company (MFGPCo)'s Business Plan, setting its strategic and annual targets and work to maximize profitability, ensure plant availability, as well as efficient and high levels of productivity.
Ensure a safe work environment by implementing and enforcing company health and safety policy and standards;
Ensuring machine and plant availability for production;
Carrying out periodic maintenance program;
Preparation of ginnery budget and timely requisition of spares;
Monitoring all plant support equipment to ensure it is in good working order;
Planning for modifications of the plant to enhance efficiency;
Monitoring and receiving all production reports for the plant;
Application for all regulatory licenses to ensure legal compliance;
General staff planning to ensure optimum staff level all the times; and
Daily management to ensure targets are met.
Qualifications and Skills
Grade Twelve (12) Certificate
Grade 12 Certificate with Credit in English
Degree in Mechanical Engineering or Production Management
Diploma in Occupational Health and Safety is an added advantage
Not less than three years in a Processing/Production industry at Management level
Atleast five (5) years' experience in Cotton Ginning
Experience in work scheduling, people management
Knowledge in marketing of cotton ginnery products (Lint and fuzz seed)
Experience in small scale farmer cotton supply management
High attention to details with good problem solving skills
Good customer care and people management skills
Self-starter and able to work with diverse teams and initiatives
Good communication, computer and technical report writing skills
Excellent mechanical/electrical/ production diagnosis and maintenance planning skills
High conscious of occupational health and safety
All applications in writing should be accompanied by up-to-date Curriculum Vitae and supporting documents (Note: do not send originals) with the names and addresses of three referees, one of which should be the last or current employer. The applications must be submitted in a sealed envelope indicating the position being applied for.
Applications should be submitted by 30 October, 2020 to the address below:
The Board Chairperson
Mumbwa Farmers Cotton Ginning and Pressing Company
C/o Citizens Economic Empowerment Commission
Plot 6457, Los Angeles Boulevard
LongAcres
P.O Box 35068
LUSAKA